PROMO TOUR ~ ACROSS THE HALL by Kylie Walker

Across The Hall
by Kylie Walker
Date of Publication: February 24, 2016
Blurb
Jude Falken has just been released from prison on good behavior.
He's hot as hell, owns one of the largest fashion empires & has women coming and going day and night.
A delivery girl that shows up at his loft leaves him intrigued.
She's gorgeous, shy & totally off limits.
She's his best friends little sister.
Jude knows better, he swore he wouldn't go there.
————————-
After returning from a year long internship in Paris, Jillian Warren is back in her hometown of Manhattan and steering clear of men.
Her new neighbor has her curious, wanting to know more. Her roommate & brother keeps telling her stay away but she can't.
As their worlds collide, Jillian soon finds out there is a darker side to Jude and she will soon be fighting her own emotions and memories of the one man she left in Paris.
Her past will soon catch up with her. She will be forced to decide.
Big brother's best friend or the hurtful memories of her past in Paris.
---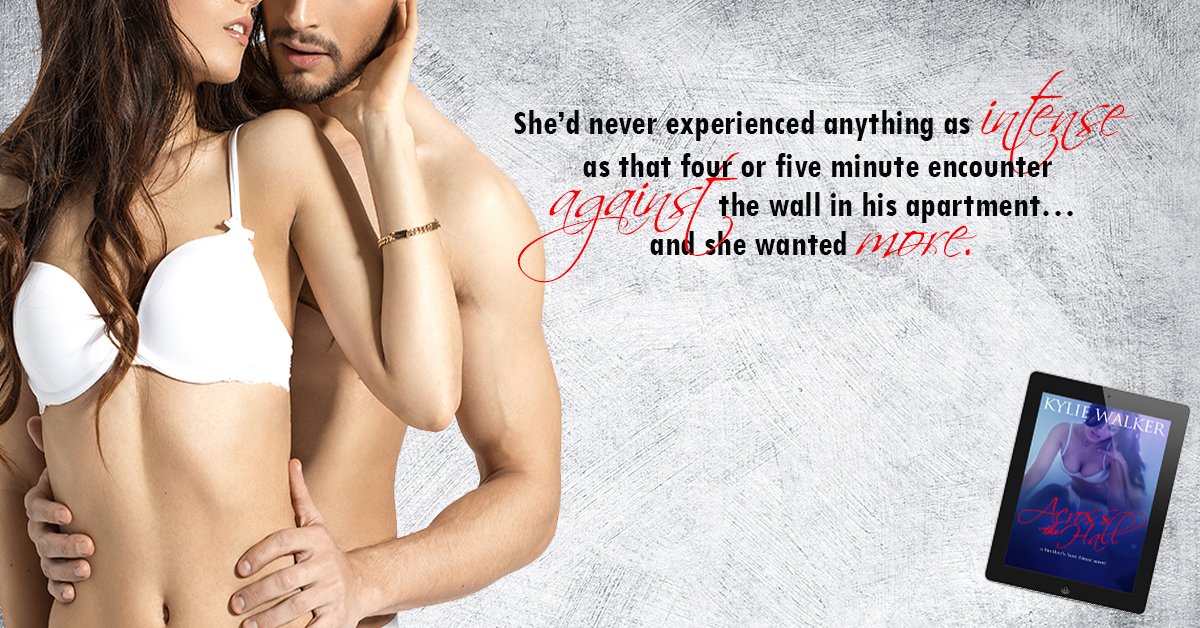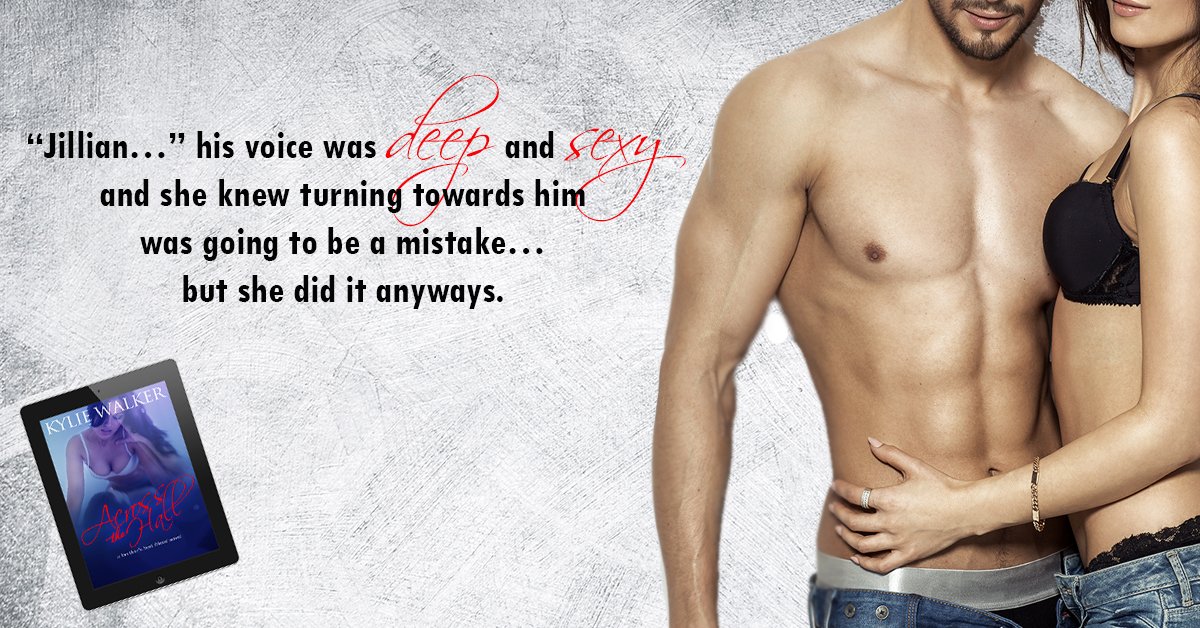 ---
Excerpt:
"Have you met our new neighbor?"
Ethan raised an eyebrow. "The guy across the hall? Jude?"
"Yeah! That's his name. You know him?" She remembered Marcy saying it now. When she'd been ogling him last night, she'd barely remembered her own name.
"Where did you meet him?" Ethan asked suspiciously.
"I didn't meet him, actually. I delivered some food to him for Marcy last night. I just wondered if you knew him. When I left last fall the place was still empty."
"Yeah Jude just moved in right before you came home."
"Oh…his apartment looks really nice for just moving in."
Ethan drew his brows together. "You went inside his apartment?"
"No…I just saw it from the door. Why are you acting weird?"
Ethan laughed. "You're one to talk. Last night you looked like you saw a…" he stopped. He had an "oh shit" look on his face.
"What?"
"Nothing. Why are you asking about Jude? What did he say that got you so interested?"
She shrugged. "He didn't say anything. You're being really weird. I was just curious about him. I see women coming and going a lot from over there but I've never seen him leave his apartment."
"He's working from home," Ethan said. He got up to refill his coffee cup.
"How well do you know him?"
She saw his shoulders move up and down as he sighed. He turned towards her and said, "Answer my question first, why are you so curious about him?"
"He lives across the hall from us. It's nice to know who your neighbors are, don't you think? He could be…I don't know, anybody."
"He's not that interesting," Ethan said with a scowl.
"Do you not like him?"
"Yeah…I actually like the guy a lot. I just don't get your interest in him."
"Are you being weird because you're afraid I want to date him?"
"Do you?"
"I delivered food to the guy Ethan, sheesh! I was really just curious. You're the one making it a big deal."
Ethan looked like he knew she was right. Finally he said, "I went to college with him and he's actually a fraternity brother. We were really good friends but I hadn't seen him in a couple of years before he moved in here. He's been…away. Does that satisfy the curiosity?"
"Sure." But now she was curious about why Ethan was being so curt with her about it.
"Good. I'm going to take a shower. Are you working today?"
"Nope. Having breakfast at E.A.T. with Maddy."
"Okay, have fun…and don't bother the neighbors." 
---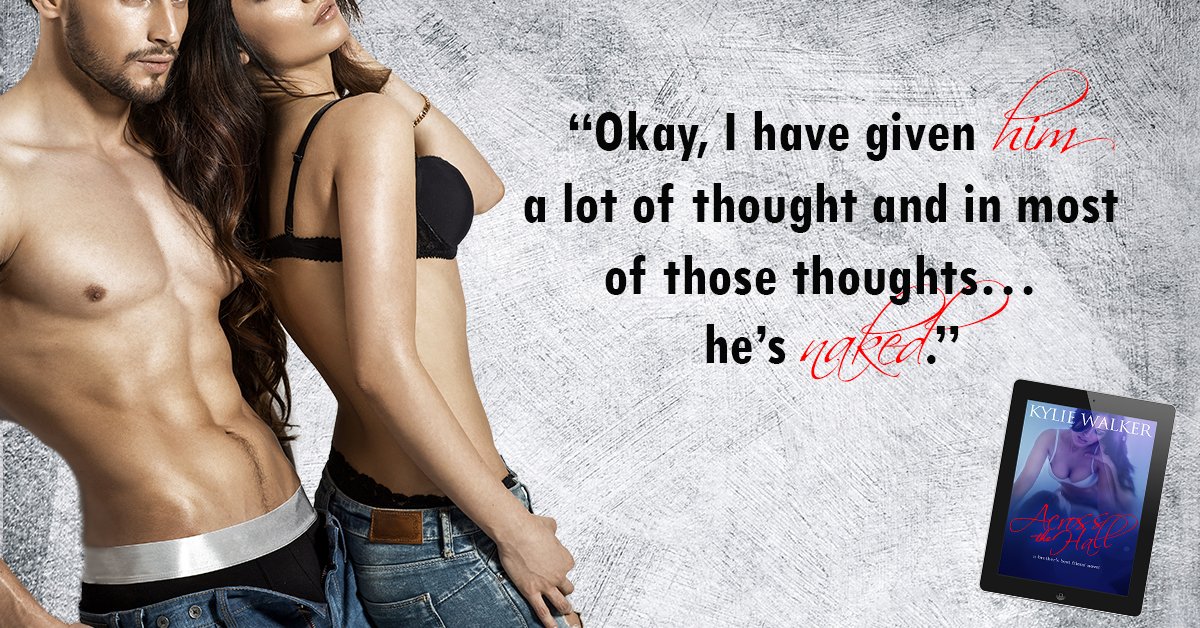 ---
About Kylie Walker
A true Canadian at heart, although I love to travel anywhere warm.I am a book addict, coffee addict, a wine addict and a writer!
Find Kylie Walker Online
About Book Loving Pixies
We live to read!!! Our favourite genre is PNR - yep, we are more than happy to admit that we are complete #parawhores...... saying that, we will read and review a real mix of genres - from the better known authors to new-to-us authors and everything in between. We hope you like our posts/reviews and enjoy our blog. Thanks for stopping by our site!!!