REVIEW BLITZ – Bribed (Covington Security #2) by Dr. Rebecca Sharp

💙💙 𝗛𝗢𝗧 𝗡𝗘𝗪 𝗥𝗘𝗟𝗘𝗔𝗦𝗘 💙💙
BRIBED, 𝗮 𝗵𝗼𝘁 𝗮𝗻𝗱 𝘁𝗵𝗿𝗶𝗹𝗹𝗶𝗻𝗴 𝘀𝘁𝗮𝗻𝗱𝗮𝗹𝗼𝗻𝗲 𝗿𝗼𝗺𝗮𝗻𝘁𝗶𝗰 𝘀𝘂𝘀𝗽𝗲𝗻𝘀𝗲 𝗯𝘆 REBECCA SHARP 𝗶𝘀 𝗟𝗜𝗩𝗘!
#𝟭–𝗰𝗹𝗶𝗰𝗸 𝘁𝗼𝗱𝗮𝘆!!
BOOK BLURB
Lennon Love Clarke needs to put on a good show.
With her reputation sinking, the famous actress has no choice but to grin and bear it because the tabloids were better than the truth. If only Lenni could remember what that was—and who is stalking her. Now, she's in hiding—or would be if her new bodyguard hadn't found her first.
Dante Lozano is Covington Security's very own Casanova. With model muscles and a megawatt smile, he's their most popular security specialist. So, it's surprising when the gorgeous woman wandering along the highway wants none of his help—especially since she's the one who hired him.
Lenni doesn't know who to trust, and the hot Italian bodyguard whose smile makes her unmentionables melt doesn't seem like a good choice. But then the threats start coming. So, she strikes a deal: she'll cooperate with his protection as long as he doesn't get personal—until fighting their attraction proves to be the hardest role of her career.
Dante knows she bribed him with duty, but he'll collect on her heart—and the truth. Because it's the only thing that can stop her stalker and save her life.
Goodreads: http://bit.ly/BribedGR
BUY LINK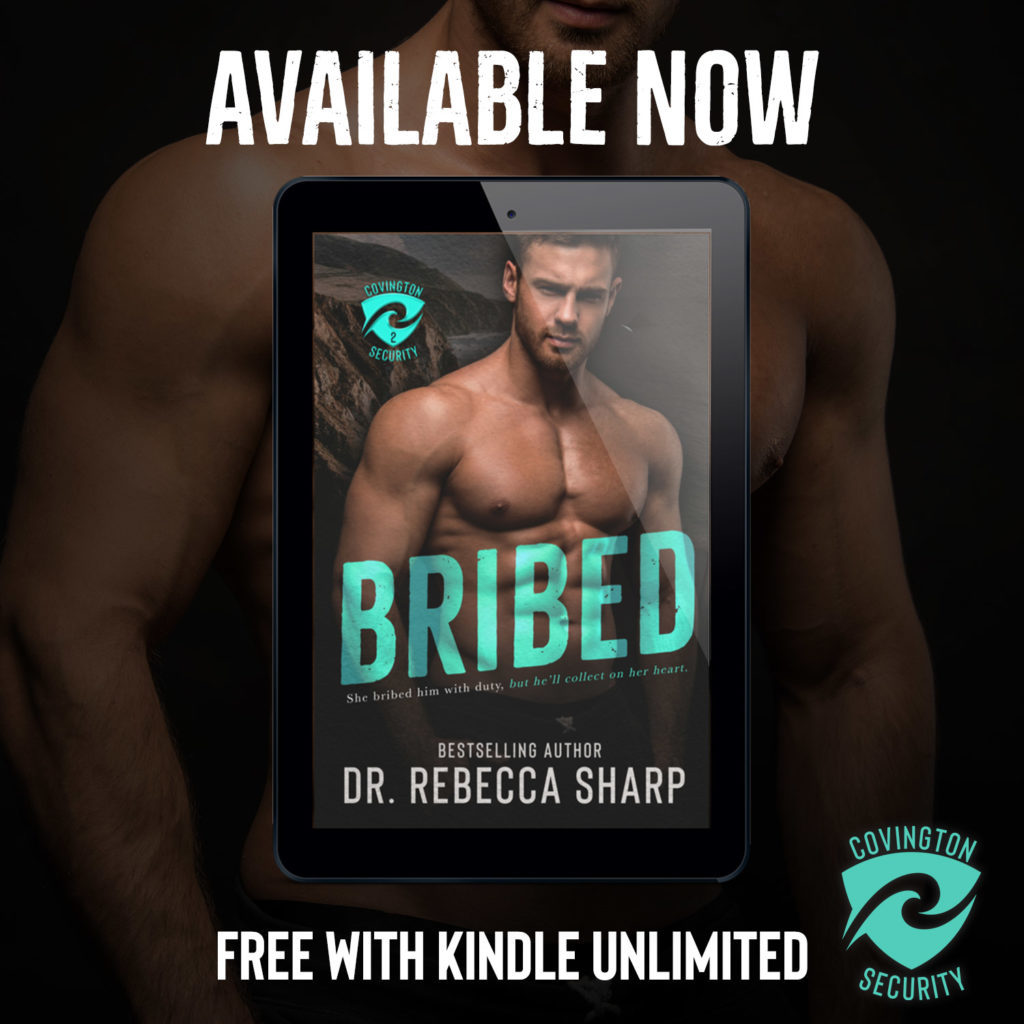 #Purchase Now!
💙 mybook.to/ReadBribed
TEASERS
EXCERPT
"Tell me why the man who saved your life isn't good enough to protect you?" He demanded with a low voice.
My mouth dried and the pain in my head faded against the knot of desire in my stomach.
Neither of us moved, staring each other down, waiting for the other to be the first to break.
"I never said you weren't good enough," I replied quietly, notching my chin up.
His eyes narrowed. "You were about to tell Ace you didn't want me as your bodyguard," he returned bluntly, crashing us into that inevitable conversation. "Why?"
"Maybe I just don't trust the good-looking ones." I folded my arms.
He drew back slightly, taking in my reply like instead of concealing me, it had done the opposite and revealed something important and deep.
"I don't believe all of that."
I scrunched my brow, wondering, "Which part do you believe?"
"The part where you claimed I'm good-looking." His wide grin broke his somber expression.
Ignoring the small wave of heat through my body, I rolled my eyes and turned back to the car.
His quick steps caught me off-guard when he jogged ahead to reach the passenger door first and held it open.
"Well, as the man in charge of protecting you, I certainly hope you're wrong," he said as I sank into the seat.
"About you being good-looking?" I returned saucily.
"Touché." He gripped his chest, and I thought he took the jibe in good form until he bent down, his molten chocolate eyes sticking to mine. "You can trust me, Lenni," he said, the usual smoothness of his voice taking on a distinct rasp. "You can always trust me to protect you, no matter what."
The door shutting released the breath that snagged like a web in my lungs.
He'd saved me once. I knew that trusting Dante Lozano wouldn't be hard. But I worried that was the problem.
BLP REVIEW – Tracy
I'm loving this new series from Rebecca Sharp.
I thought the Carmel Cove reads were some of my favourites but the Covington Security books are gonna give them a run for their money.
I enjoyed finding out more about the other guys on the security team and seeing another side to Dante from the cocky, committed bachelor he portrayed I self to be. Don't get me wrong, the guy is still cocky, but gods, watching him fall for Lennie was fun!!
I liked Lennon. Her backstory and the lack of memories had me trying like mad to work out what had happened and who she was running from – and while there were a couple of clues I should probably have picked up on – I enjoyed the storyline and didn't see who it was likely to be until the last minute.
Catching up with our Carmel Cove favourites throughout this series has been good and I'm looking forward to som more crossover in the series to come.
I cannot wait for Dex and Jo's story but I am especially looking forward to Rocco's book when it comes.
MORE IN THE SERIES
Are you caught up on the Covington crew? Books 1 and 2 are available now, book three is releasing right around the corner, and Rebecca will be revealing the cover for book 4 next month!!
🛡Betrayed: mybook.to/ReadBetrayed
💙Bribed: mybook.to/ReadBribed
💚Beguiled – coming Sept 2 : mybook.to/ReadBeguiled
🧡Burned: mybook.to/ReadBurned
OTHER SERIES
Looking for more Carmel Cove romances? Some of the characters you've met in the Covington series have their own happy endings in my Carmel Cove series! You can check out the 5 book series now, and all are available in KU!
💜Beholden (Book 1): mybook.to/ReadBeholden
💙Bespoken (Book 2): mybook.to/ReadBespoken
💛Besotted (Book 3): mybook.to/ReadBesotted
🖤Befallen (Book 4): mybook.to/ReadBefallen
💗Beloved (Book 5): mybook.to/ReadBeloved
*All books can be read as standalones.
ABOUT THE AUTHOR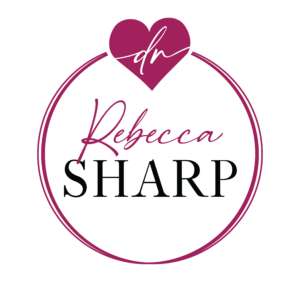 Dr. Rebecca Sharp, while using a pen name, is actually a doctor living in Pennsylvania with her husband – the love of her life.
She enjoys working in her practice with her father as well as letting her creativity run free as an author. Growing up she's always loved a good love story and finally decided to give writing one of her own a go.
After graduating with her doctoral degree, she now enjoys spending that thing called free time traveling with her husband, cooking, and knitting.
AUTHOR LINKS
Facebook | Reader Group | Instagram | Twitter | Mailing List | Goodreads | Amazon | BookBub

About Book Loving Pixies
We live to read!!! Our favourite genre is PNR - yep, we are more than happy to admit that we are complete #parawhores...... saying that, we will read and review a real mix of genres - from the better known authors to new-to-us authors and everything in between. We hope you like our posts/reviews and enjoy our blog. Thanks for stopping by our site!!!
Posted on 31/07/2021, in #KU, Authors & Books, Blurb, Buy Links, Favourites, New Releases, Recommended, Review Tour/Blitz, Reviews and tagged #covingtonsecurity, @drrebeccasharp, @WildfireMarket1. Bookmark the permalink. Leave a comment.