BLOG TOUR ~ Tru Blue by Melissa Foster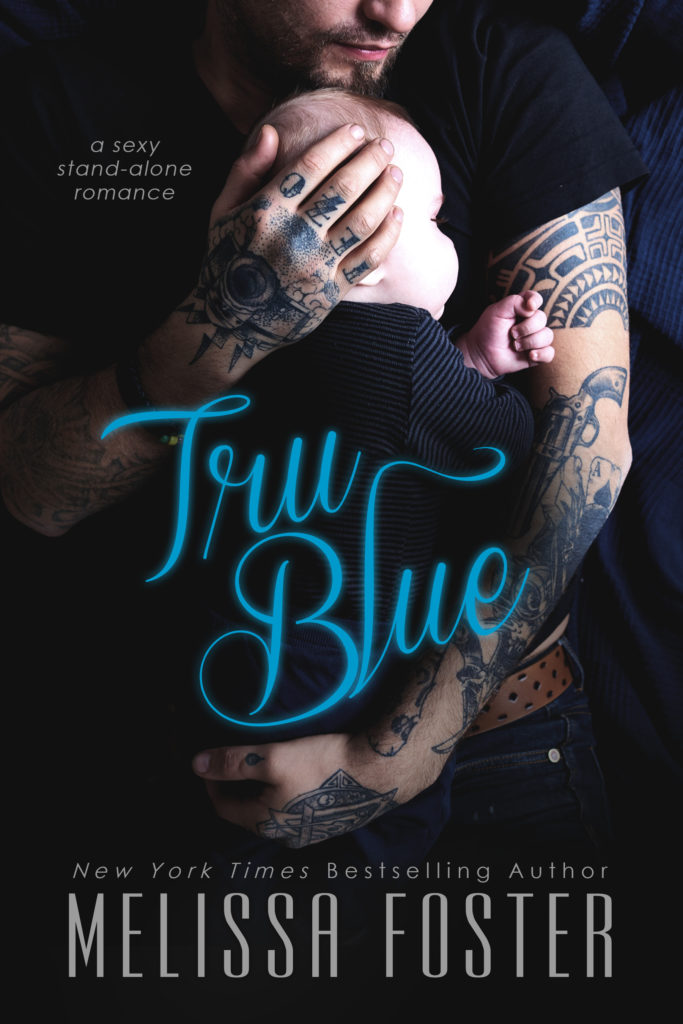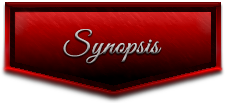 Imagine falling in love with a man, then finding out he was a killer…
TRU BLUE is a sexy, dark stand-alone novel written in the same loving, raw, and emotional voice romance readers have come to love, and the deeply emotional literary prose women's fiction readers have come to expect, from New York Times & USA Today bestselling, award-winning author Melissa Foster.
He wore the skin of a killer, and bore the heart of a lover…
There's nothing Truman Gritt won't do to protect his family–Including spending years in jail for a crime he didn't commit. When he's finally released, the life he knew is turned upside down by his mother's overdose, and Truman steps in to raise the children she's left behind. Truman's hard, he's secretive, and he's trying to save a brother who's even more broken than he is. He's never needed help in his life, and when beautiful Gemma Wright tries to step in, he's less than accepting. But Gemma has a way of slithering into people's lives and eventually she pierces through his ironclad heart. When Truman's dark past collides with his future, his loyalties will be tested, and he'll be faced with his toughest decision yet.
---
"Several emotional topics — such as drug addiction, abandonment, infertility and unexpectedly becoming a parent — are easily woven together without making the story feel crowded or overdone. Foster writes exceptional characters that keep readers thinking long after the book is finished… The dynamic members of the Whiskey family are the foundation that holds the group together and they are exactly the reason we're taught not to judge. Let's hope we hear more from all of them!" RT Book Reviews
"Sexy and Heartbreaking….I simply adored this beautifully written romance." Tasty Book PR
"Ms. Foster, went for the gut with Truman and Gemma. Tru Blue is more than a romance, it is a story of love, a story of hope and a story of courage. 10 + stars." Night Owl Reviews
"With her wonderful characters and resonating emotions, Melissa Foster is a must-read author!" New York Times Bestseller Julie Kenner
"Melissa Foster is synonymous with sexy, swoony, heartfelt romance!" New York Times Bestseller Lauren Blakely
"You can always rely on Melissa Foster to deliver a story that's fresh, emotional and entertaining. Make sure you have all night, because once you start you won't want to stop reading. Every book's a winner!" NYT Bestselling Author Brenda Novak
---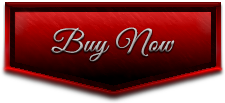 Amazon US I Amazon UK I B&N I Kobo I iBooks I Google Play I Smashwords I Paperback
---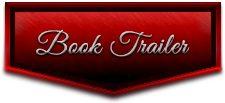 ---
BLP REVIEW ~ Tracy
I have to say that I loved Tru Blue…… This is the first book by Melissa Foster that I've read but I'll definitely be going back to read The Bradens @ Peaceful Harbor series – and that's just to start with.
Truman and Gemma's story was really sweet. There was a little angst but it was minimal and on the whole read was easy, enjoyable, sexy and heartwarming.
Tru didn't have the best life growing up (that's an understatement really) but he still fought hard for his family and tried to live the best life he could. That was such a great trait, that after all the crap he'd experienced, time he'd lost and the sacrifices he'd made, he was still focused on those he loved (both family by blood and of choice)
Gemma grew up in a very different environment from Truman but didn't fare much better when it came to being loved and cared for – her mother didn't give her the time of day and she fought to make her own way in life. This gave them a connection and helped them understand each other from the beginning.
Their initial meeting was fun, though maybe not for our hero!! Gemma at first was a little judgmental and kinda jumped to conclusions about people, without really being too aware of it! That was probably the main issue I had with her initially but she redeemed herself when it came to Truman and everything that came after!
Yeah, this book was super-sweet, it was nigh on 'insta-love' (but not quite) and come the end of the book things wrapped up pretty easily but I was so happy with how things turned out for our couple that none of this put me off! Family was a huge part of the tale, as was not being too proud or stubborn to ask for and accept help. We met so many supporting characters and I can't wait to find out their own stories.
Well written, engaging, smokin' hot and packed with emotion, I'm giving Tru Blu 4.5 sweet stars!
---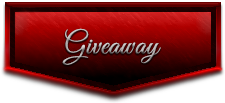 ---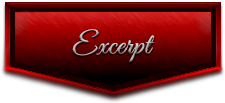 TRUMAN GRITT LOCKED the door to Whiskey Automotive and stepped into the stormy September night. Sheets of rain blurred his vision, instantly drenching his jeans and T-shirt. A slow smile crept across his face as he tipped his chin up, soaking in the shower of freedom. He made his way around the dark building and climbed the wooden stairs to the deck outside his apartment. He could have used the interior door, but after being behind bars for six long years, Truman took advantage of the small pleasures he'd missed out on, like determining his own schedule, deciding when to eat and drink, and standing in the f**king rain if he wanted to. He leaned on the rough wooden railing, ignoring the splinters of wood piercing his tattooed forearms, squinted against the wetness, and scanned the cars in the junkyard they used for parts—and he used to rid himself of frustrations. He rested his leather boot on the metal box where he kept his painting supplies. Truman didn't have much—his old extended-cab truck, which his friend Bear Whiskey had held on to for him while he was in prison, this apartment, and a solid job, both of which were compliments of the Whiskey family. The only family he had anymore.
Emotions he didn't want to deal with burned in his gut, causing his chest to constrict. He turned to go inside, hoping to outrun thoughts of his own f**ked-up family, whom he'd tried—and failed—to save. His cell phone rang with his brother's ringtone, "A Beautiful Lie" by 30 Seconds to Mars.
"F**k," he muttered, debating letting the call go to voicemail, but six months of silence from his brother was a long time. Rain pelleted his back as he pressed his palm to the door to steady himself. The ringing stopped, and he blew out a breath he hadn't realized he'd trapped inside. The phone rang again, and he froze.
He'd just freed himself from the dredges of hell that he'd been thrown into in an effort to save his brother. He didn't need to get wrapped up in whatever mess the drug-addicted fool had gotten himself into. The call went to voicemail, and Truman eyed the metal box containing his painting supplies. Breathing like he'd been in a fight, he wished he could paint the frustration out of his head. When the phone rang for the third time in as many minutes, the third time since he was released from prison six months ago, he reluctantly answered.
"Quincy." He hated the way his brother's name came out sounding like the enemy. Quincy had been just a kid when Truman went to prison. Heavy breathing filled the airwaves. The hairs on Truman's forearms and neck stood on end. He knew fear when he heard it. He could practically taste it as he ground his teeth together.
"I need you," his brother's tortured voice implored.
Need me? Truman had hunted down his brother after he was released from prison, and when he'd finally found him, Quincy was so high on crack he was nearly incoherent—but it didn't take much for f**k off to come through loud and clear. What Quincy needed was rehab, but Truman knew from his tone that wasn't the point of the call.
Before he could respond, his brother croaked out, "It's Mom. She's really bad."
---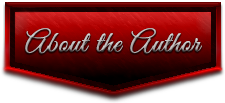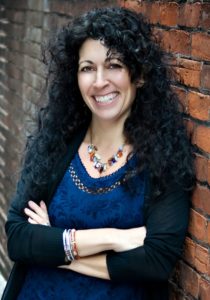 Melissa Foster is a New York Times & USA Today bestselling and award-winning author. She writes sexy and heartwarming contemporary romance and new adult romance, contemporary women's fiction, suspense, and historical fiction with emotionally compelling characters that stay with you long after you turn the last page. Her books have been recommended by USA Today's book blog, Hagerstown Magazine, The Patriot, and several other print venues. She is the founder of the World Literary Café and Fostering Success. When she's not writing, Melissa helps authors navigate the publishing industry through her author training programs on Fostering Success. Melissa has been published in Calgary's Child Magazine, the Huffington Post, and Women Business Owners magazine.
Melissa hosts an Aspiring Authors contest for children and has painted and donated several murals to The Hospital for Sick Children in Washington, DC. Melissa lives in Maryland with her family.
Visit Melissa on social media. Melissa enjoys discussing her books with book clubs and reader groups, and welcomes an invitation to your event.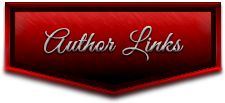 Join Melissa's Street Team on Facebook

---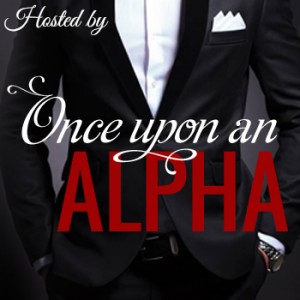 ---
About Book Loving Pixies
We live to read!!! Our favourite genre is PNR - yep, we are more than happy to admit that we are complete #parawhores...... saying that, we will read and review a real mix of genres - from the better known authors to new-to-us authors and everything in between. We hope you like our posts/reviews and enjoy our blog. Thanks for stopping by our site!!!
Posted on 13/11/2016, in Authors & Books, Blurb, Endorsements, Excerpt, Giveaway, New Releases, Recommended, Reviews, Trailer and tagged @Melissa_Foster, @OnceUponAnAlpha. Bookmark the permalink. Leave a comment.